With Mipony, you can download bittorrents, direct downloads and online video simultaneously all from the same screen without changing any preference.
If you want to download Bittorrent, Mipony is your tool. First you have to update Mipony to version 3.0.3 or newer.
Once Mipony is installed, open the program and in the "Add links" screen you just have to paste the bittorrent link.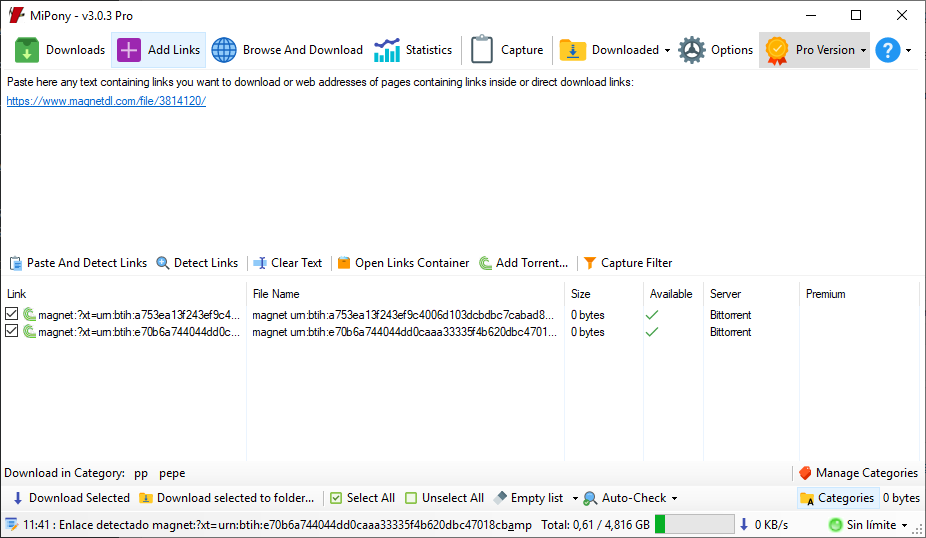 Then you just have to give "Download selected" and start downloading.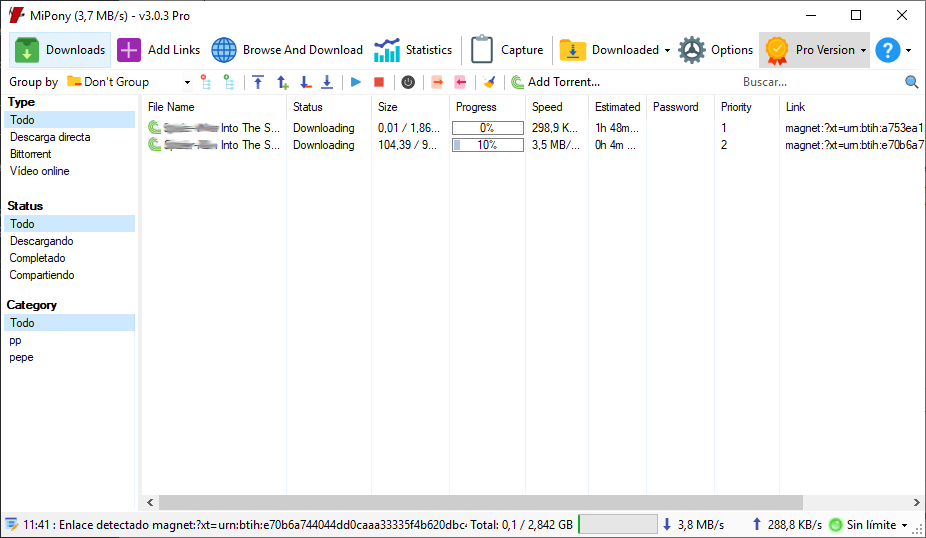 To monitor the download, in the "Downloads" screen you can see the process and pause and resume it as you wish.
With TotalD you can download Bittorrents, just change the interface.