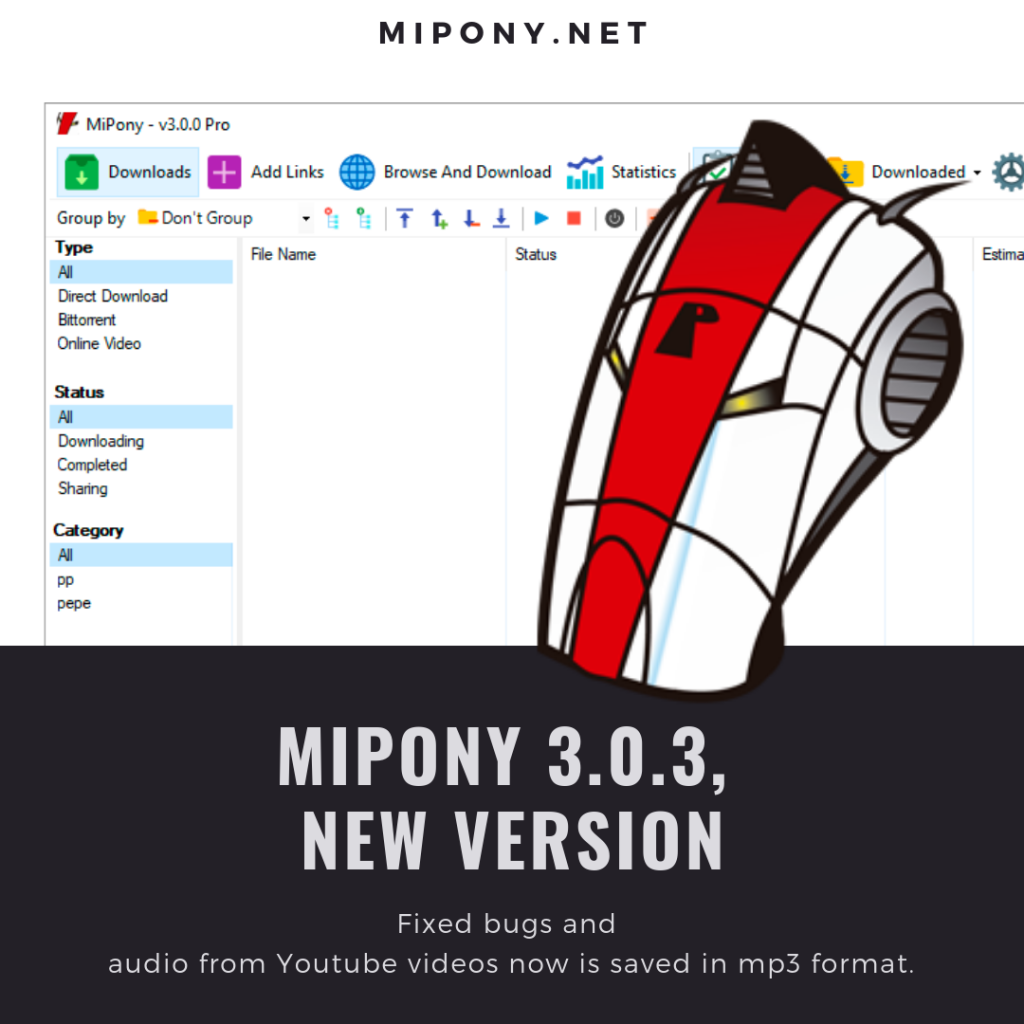 List of chamges:
-Fixed priorities.
-Save the column used to sort.
-Download speed limit for Direct downloads is more accurate.
-Reduced CPU use on high speed downloads.
-Improved stability.
-Fixed download Youtube videos with high quality.
-Audio from Youtube videos now is saved in mp3 format.
-Show in green color the links detected that already have been downloaded.
-Fixed, torrent subfiles were downloaded even if they were excluded in the Add torrent window.
-Fixed, the list of the last folders selected didn't save new folders for torrents.
-Fixed, could not stop sharing several items at the same time.
-Fixed problem adding torrent when Mipony was closed.
-Fixed, Mega now can be used with unrestrictors.
-Updated mexashare.
-Fixed some Mega accounts could not login.