TotalD downloads online videos from Youtube, Vimeo, and Dailymotion.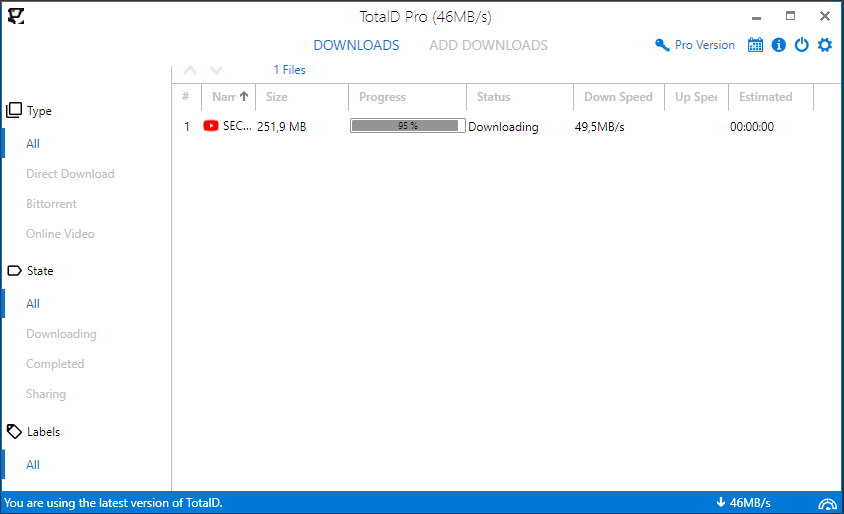 When you download Youtube videos, you can choose which quality you download the videos (only for pro users).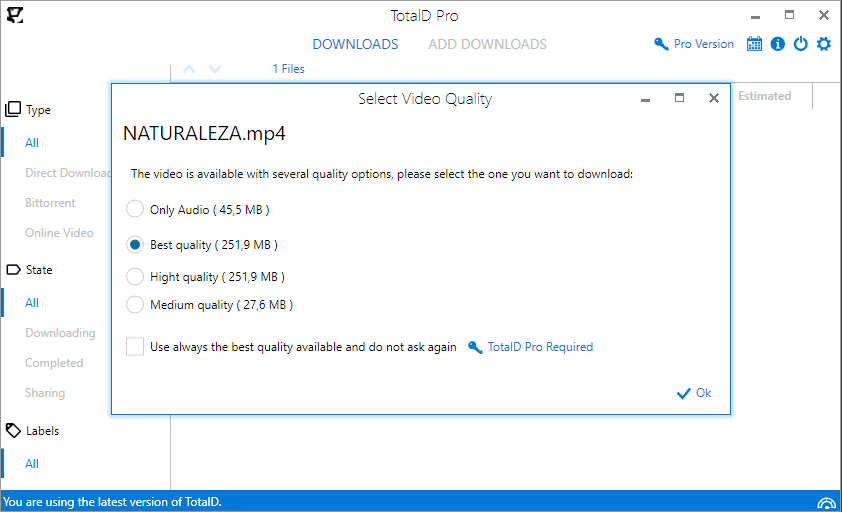 Now, if you download a Youtube video, you can choose to download only the audio (only for pro users). In Options you can configure it as default or to ask for each download.