TotalD and Mipony are two download managers. With TotalD you can download bittorrents, direct download and online videos. In both you can include your premium accounts to download your files avoiding the captchas.
Black Friday until November 25th, 50% of for TotalD: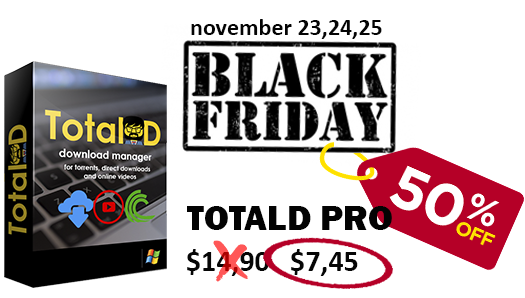 50% DISCOUNT for a TotalD LIFETIME Pro license, If your are interested in a lifetime license you can get one now for only $7.45 (with a 50% discount).