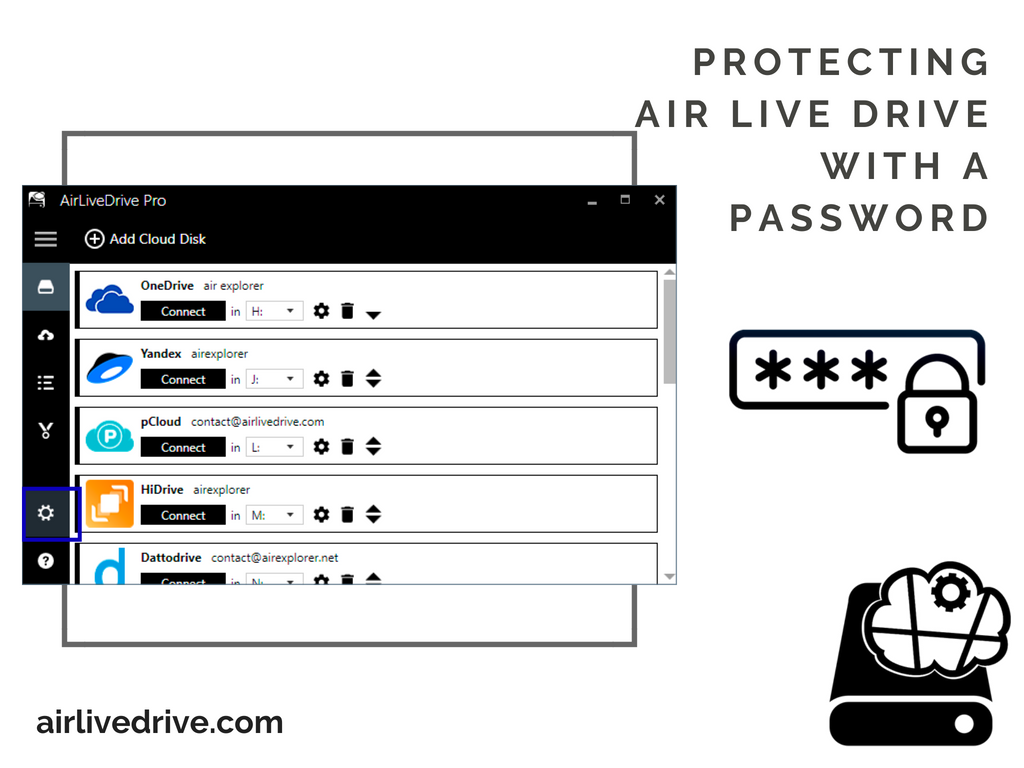 With Air Live Drive you can mount your clouds as local disks on your computer.
Air Live Drive supports the most important storage sites like OneDrive, OneDrive for Business, Google Drive, Box, Mega, Dropbox, Yandex, Baidu, Naver, Hidrive, pCloud, Mail.com, Mail.ru, Adrive, Magenta, Stack Storage and Datto Drive. But it also works with WebDav, FTP and SFTP.
Air Live Drive adds  the option to protect your program with a password.
First open the Options, check "Request a password when Air Live Drive starts" and write the password.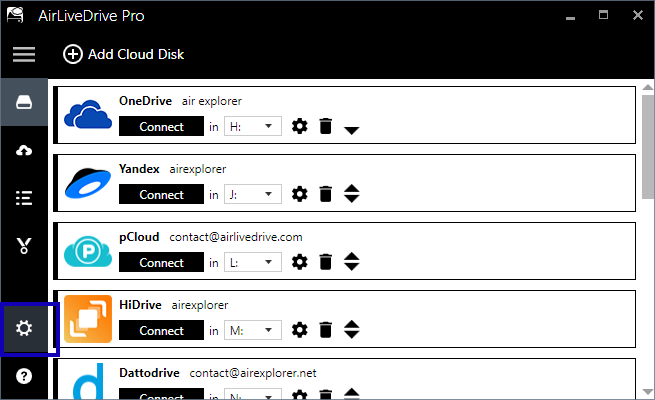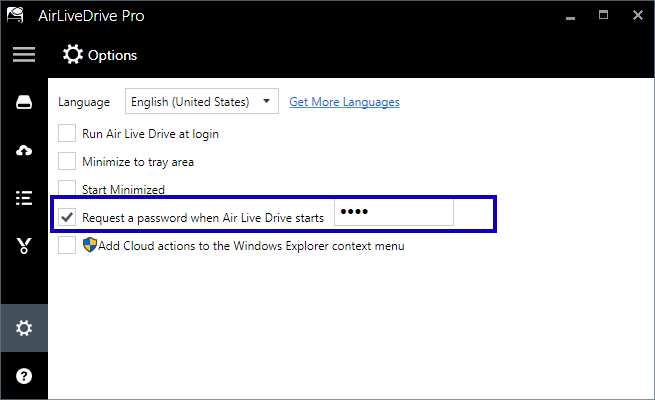 Then, when you open the program, it will require a password.

Keep your password in a safe place. If you lose or forget the password, it can't be recovered.