This is the first Mipony major update, we released it first as Beta so we can listen your comments before the stable release.
You can download it here:
https://www.mipony.netdownload/Mipony-v1.1.0-Beta1-Installer.exe
There are many changes in this version, but the most important changes are:
– Option to group the downloads in visual folders accourding to several criteria:
– Splitted filesgrouped as one file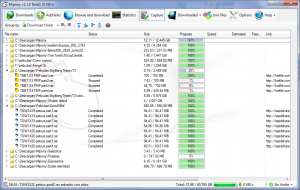 – Similar names
– Download folder
– Categories
– Server
– Added categories feature. You can now define categories to specify how to group the downloads and several incoming folders, you can also define rules to auto assing files to categorires depending on the file
names.
– New options in "Download in folder…" window to use categories and to define priorities.
– Added statistics window. You can see in this window a scalable speed graphic and you can view how much you download from each server. You can view session and total values.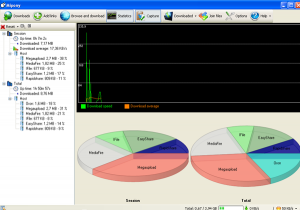 – Added option to hibernate computer instead of shutt id down when you use the auto shutdown feature.
– Buttons to change priorities easily.
– Added premium support for fileserve.com
– Added premium support for sharingmatrix
– Added premium support for oron
– Added Bosnian translation (Thanks to borko1dj)
– Added Simple Chinese translation (thanks to toysoldier2008)
– Added hebrew translation (Thanks to Gal)
– Fixed data.hu
– Fixed zippyshare.com
– Fixed filedude.com
– Fixed rayfile.com
– Fixed megashares.com
– Rusian updated (Thanks to zndr093)
– Portuguese-Portugal updated (Thanks to halexandre)
– Japanese updated (Thanks to Tilt)
– Traditional Chinese language update (Thanks to kuei0116)
– Tukish language update (Thanks to mazbut)
– Greek updated (Thanks to SPYROS)