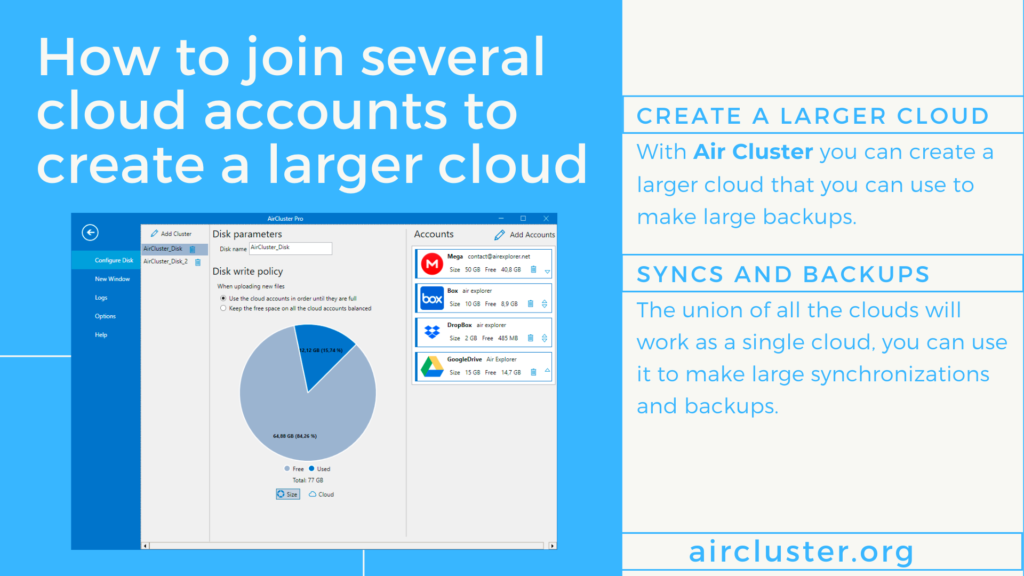 One of the most common problems for working with the cloud is the limited space that providers offer. With Air Cluster you can create a larger cloud that you can use to make large backups.
First you have to download and install the software, you can download it from this link:
https://www.aircluster.org/downloads/AirCluster-Installer.exe
Once you have installed the software, you can join several accounts creating a cluster. This cluster is formed by all your accounts, free or not, that you have added. And these accounts can all be from the same server or from different servers.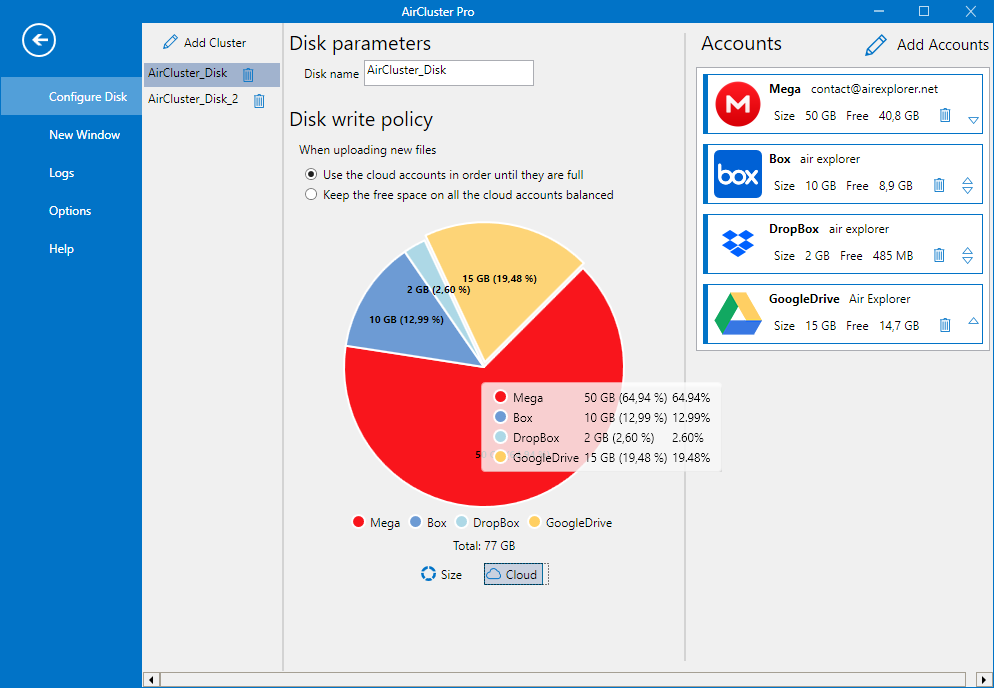 The sum of all your accounts creates a large cloud that will work as a unit, being able to make large backups on it. Air Cluster will distribute the files by accounts to take advantage of all the space.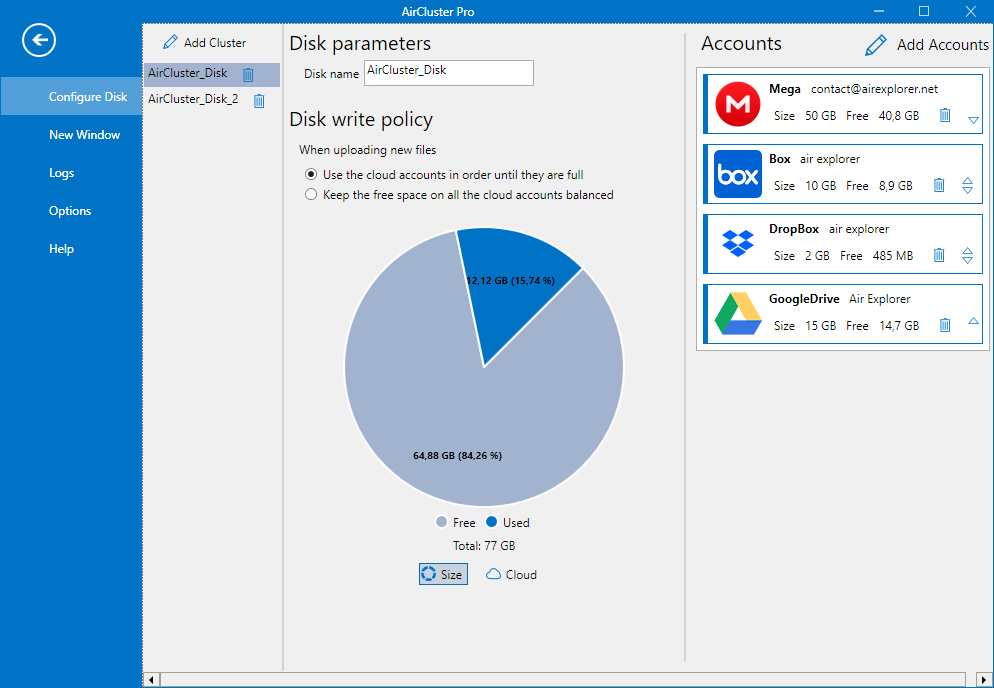 For example, if you have several Google Drive accounts each of 15 gigabytes, adding them to the same cluster, you will get a larger cloud. Therefore you can work more comfortably with a large amount of files.
The union of all the clouds will work as a single cloud, you can use it to make large synchronizations and backups.