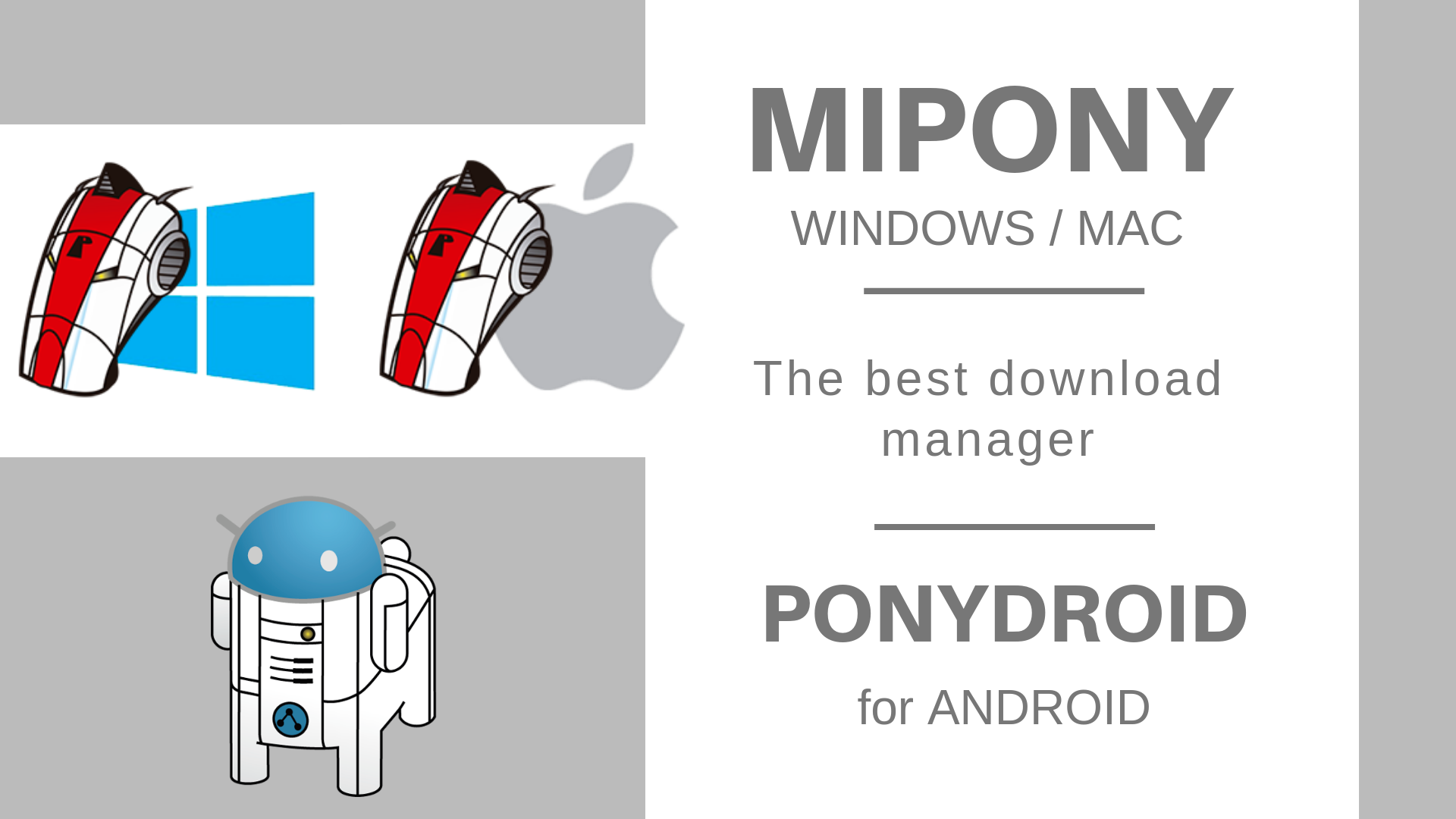 Mipony is the most complete download manager, download bittorrents, Youtube videos and direct downloads. Now with the Pro version of Mipony you can download torrents without limits.
Also download the Youtube videos to maximum quality with the Pro version.
Add your premium accounts of the most important servers in the version of Mipony for Windows and avoid waiting times.
You can use Mipony on Android by downloading Ponydroid on Google Play. And for Mac you have Mipony for Mac.