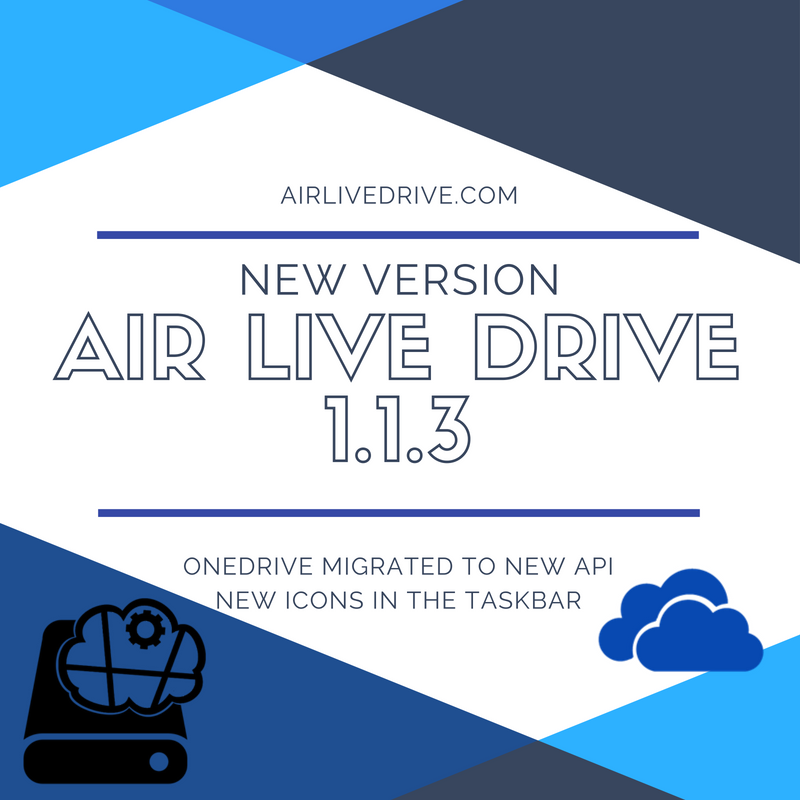 With Air Live Drive you can mount your clouds as local disks on your computer.
Air Live Drive supports the most important storage sites like OneDrive, OneDrive for Business, Google Drive, Box, Mega, Dropbox, Yandex, Baidu, Naver, Hidrive, pCloud, Mail.com, Mail.ru, Adrive, Magenta, Stack Storage and Datto Drive. But it also works with WebDav, FTP and SFTP.
Now, you have a new version.
List of changes:
-Improved stability.
-Show in the windows taskbar icon if Air Live Drive is uploading or downloading a file with arrow icons.
-Improved OneDrive speed.
-OneDrive migrated to new API.
-Added Arabic language (thanks to support fnphones).
-Added Dutch language (thanks to Dirk N).
-Added Armenian language (thanks to Karen).
-Added Vietnamese language (thanks to Hiếu).
-Updated Korean translation (thanks to Jaehyung).
-Updated Malay translation (thanks to MOLOKAL).
-Updated Chinese translation (thanks to GT Wang).
-Updated Hungarian translation (thanks to Zityi http://szoftverforditasok.hu/).