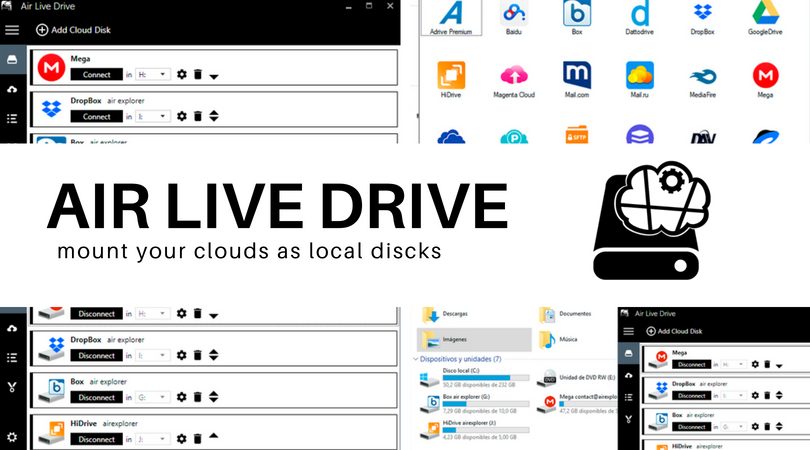 With Air Live Drive you can mount your clouds as local disks on your computer.
Air Live Drive supports the most important storage sites like OneDrive, OneDrive for Business, Google Drive, Box, Mega, Dropbox, Yandex, Baidu, Naver, Hidrive, pCloud, Mail.com, Mail.ru, Adrive, Magenta, Stack Storage and Datto Drive. But it also works with WebDav, FTP and SFTP. Once they are added to the software, you can mount them on your computer and work online without duplicating the clouds, saving space on your hard drive.
With Air Live Drive you can use your usual tools or programs directly on the files in the cloud avoiding the synchronization process.